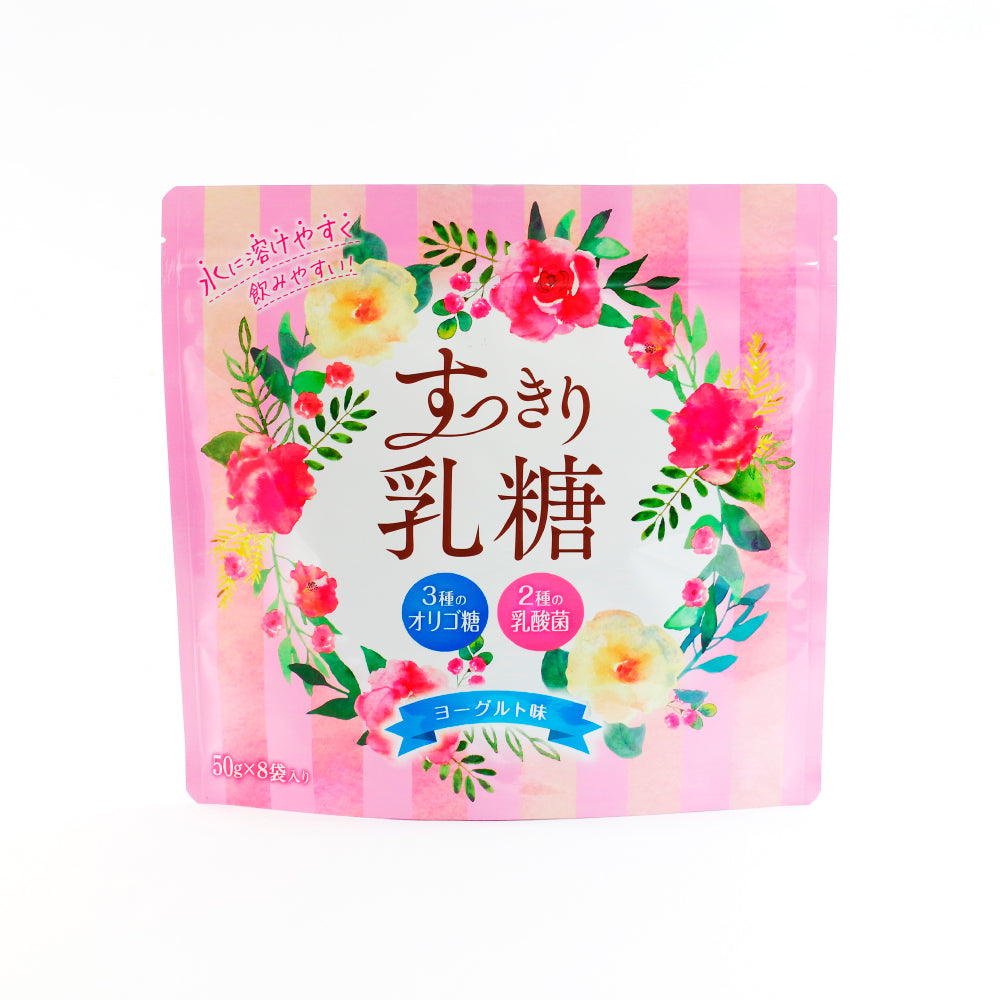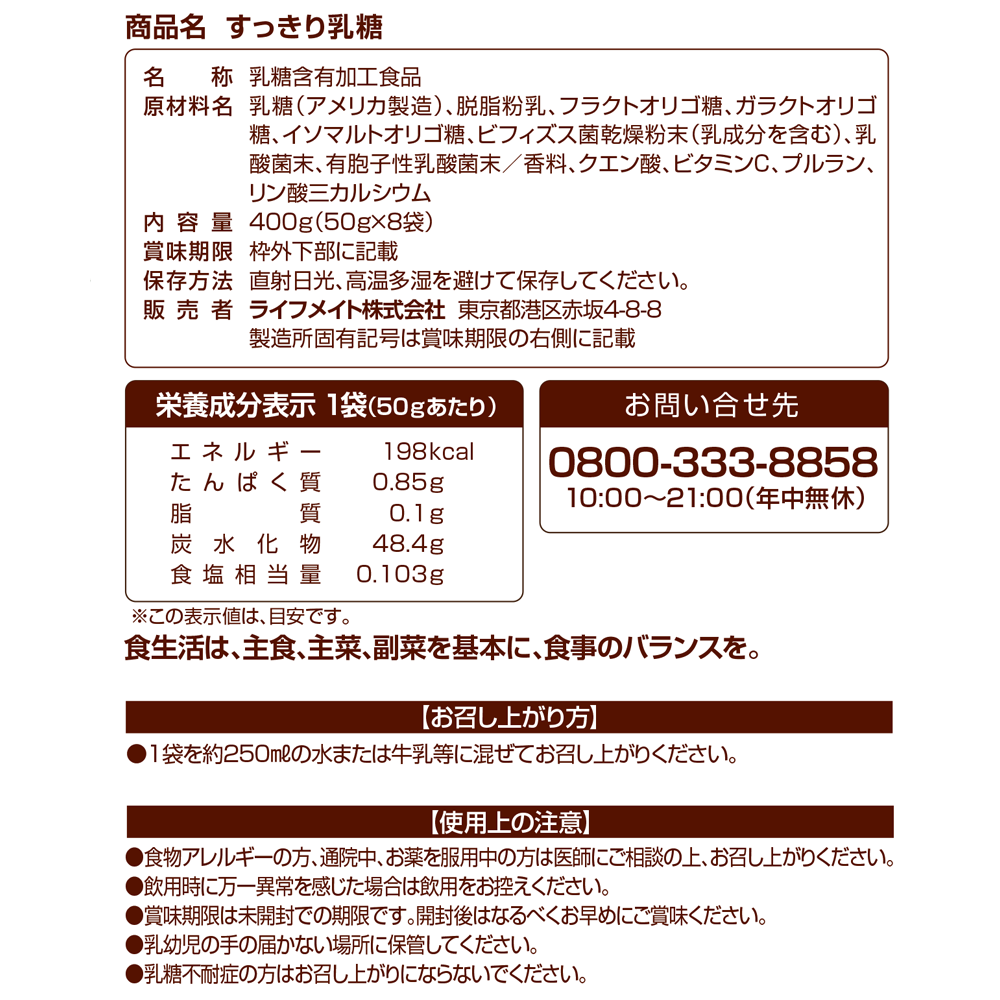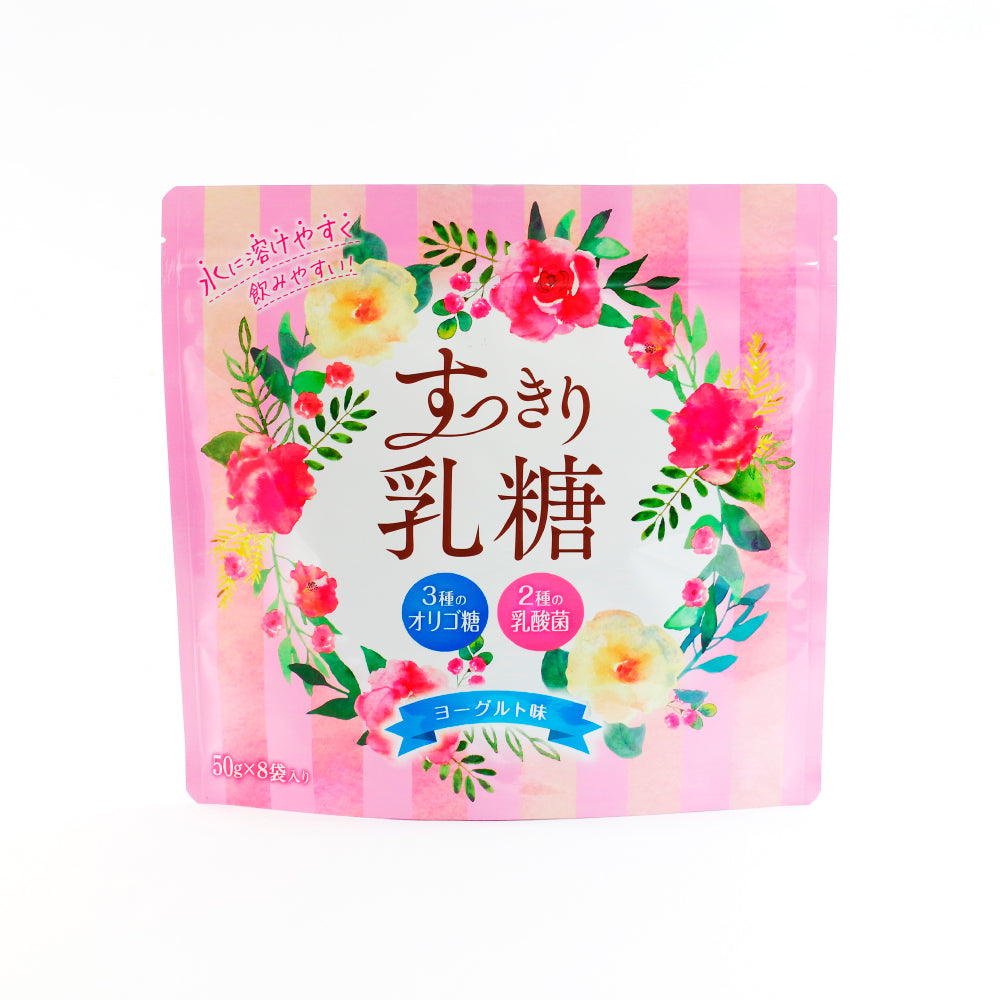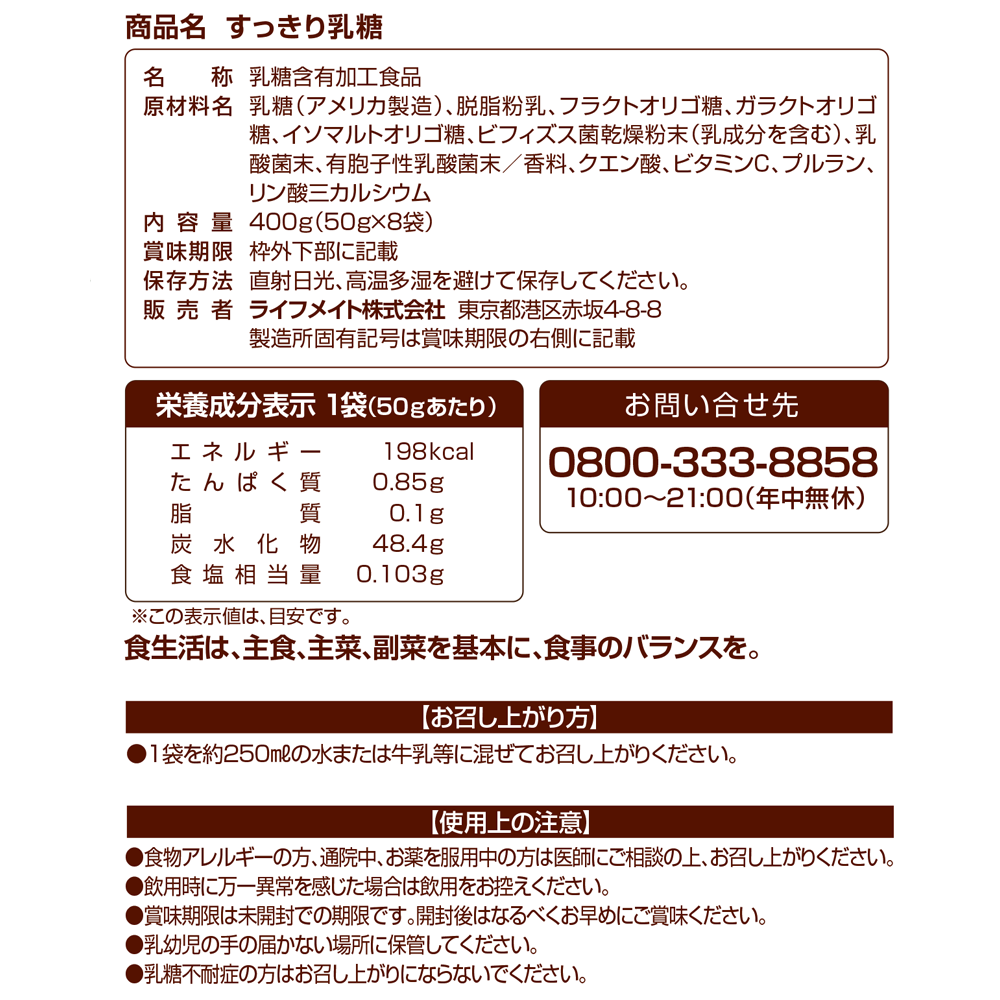 Sukkiri lactose 50g (8 packs)
Packaging

Stand pouch with aluminum zipper

---

Ingredients

Lactose (manufactured in the U.S.A.), skimmed milk powder, fructooligosaccharide, galactooligosaccharide, isomaltooligosaccharide, dried bifidobacteria powder (contains dairy ingredients), lactic acid bacteria powder, spore lactic acid bacteria powder / flavor, citric acid, vitamin C, pullulan, tricalcium phosphate
---
How to take
Mix 2 scoops (10g) with 150ml of water and consume. (It can also be mixed with milk or soy milk.)
It is easier to mix if the powder is added first, then put water or milk and mixed with a spoon.
When using a shaker, pour the powder into the shaker after adding water or milk for easier dissolution.
If precipitation occurs, mix again for best taste.
It is recommended to drink with hot water for tea time or before bed.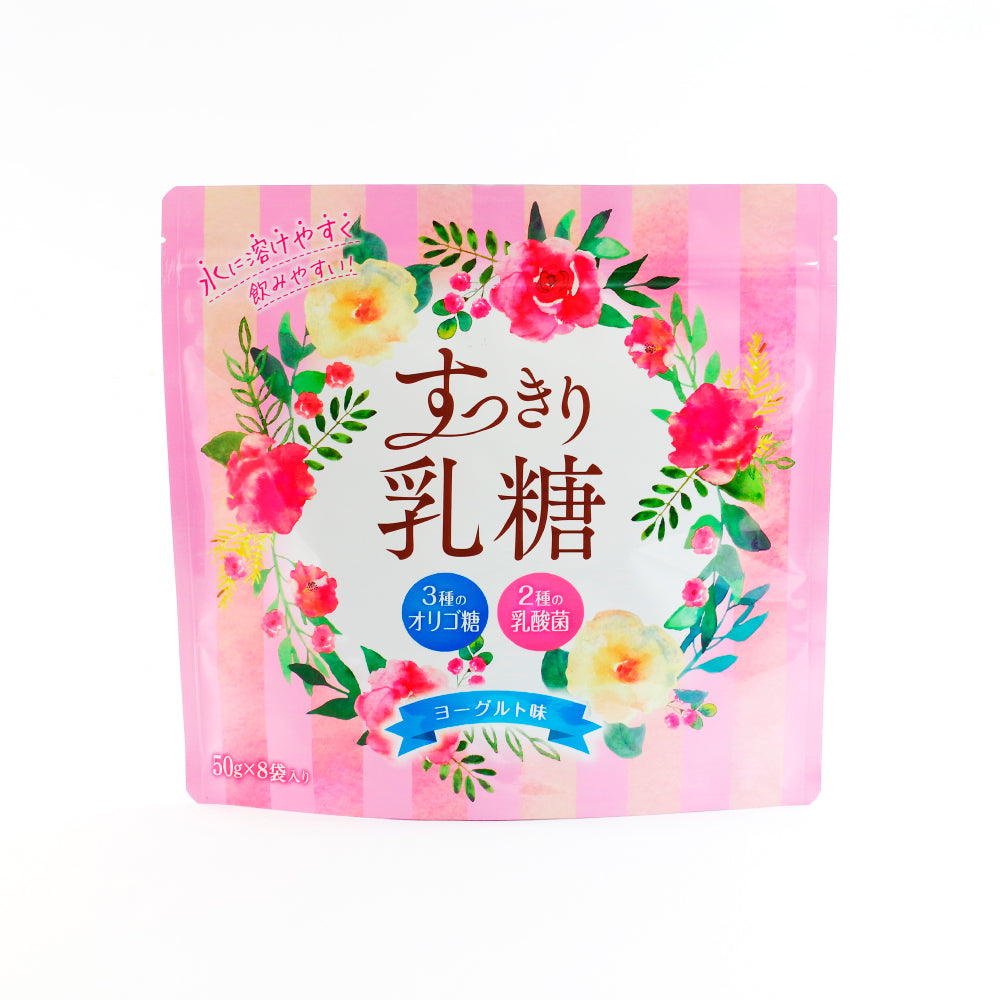 Sukkiri lactose 50g (8 packs)